Singers from Przemyśl vicinity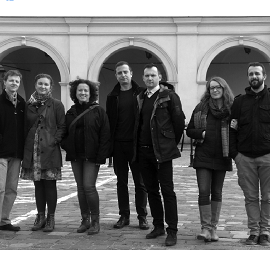 The Singers from Przemyśl vicinity are a group of artists connected with the Muzyka Dawna w Jarosławiu (Early Music in Jarosław) Society, who perform traditional music of Subcarpathia, in particular the Polish-Ruthenian borderland. They conduct many music projects and try to record and practice religious and secular songs preserved in the memory of the inhabitants of this once multicultural region. The songs presented at the concert have been collected by Bartosz Gałązka in the course of field research.
Musical artists:
Agnieszka Bernacka, Anna Iwan, Paweł Iwan, Dorota Kaplita, Piotr Kaplita, Łukasz Słotwiński, Natalia Wawrzkiewicz, Piotr Wawrzkiewicz.