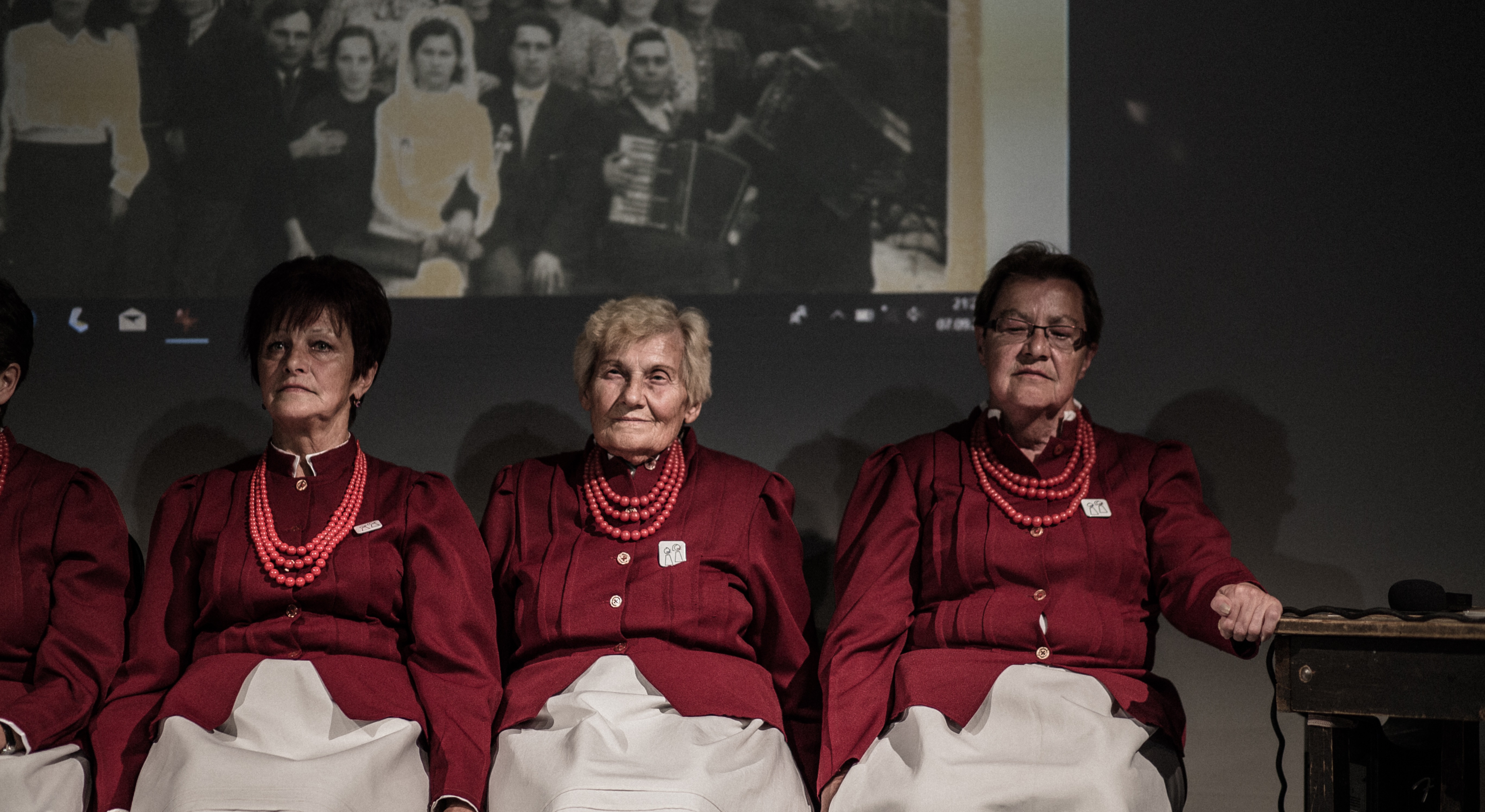 Date
Apr 25 2019
Time
19:00 - 21:00
Cost
30/20 zł
CONCERT: "Pomerania"
"Pomerania. West Meeting East"
Performing artists:
Kresowianka Regional Singing Ensemble (from Letnin near Pyrzyce)
Graj Ensemble (from Pyrzyce)
Bujne Ziele singing ensemble (from Szczecin)
Malbrook (Schwerin, Germany)
Stanisław Mazurek (Szczecin)
Concert curator: Ewa Grochowska
Ticket to buy here: EBilet
The concert is dedicated to the music traditions of West Pomerania in different contexts of history, geography and culture.
The region of West Pomerania (German: Vorpommern) is situated in northwest corner of Poland and from 1945 it was gradually populated by settlers from former Eastern Borderlands as well as other newcomers from post-war Poland (such as Kielce region, Mazovia, Kuyavia and Greater Poland). The quest for or the definition of the sources of the local culture is a difficult task conducive to many misunderstandings, resulting mainly from an erroneous conviction that cultural process and transformations in post-war Pomerania happened the same way as in other regions of Poland.
Artists invited to perform in the concert are ones whose repertoire is a continuation of traditions "brought" to West Pomerania from the vicinities of Vilnius and Lviv or central and south-eastern Poland. This line-up showcases the richness of styles and musical idioms practiced today in Pomerania. It is also reminiscent of the pre-war territories of Poland, an important point of reference in the memories and traditions passed on in many families.
The Prussian heritage of traditional music in today's Vorpommern (and since 1945 Polish West Pomerania) will be presented by an ensemble that on a daily basis devote themselves to research as well as artistic endeavours. An important element of their work in researching archives concerning Pomerania from before World War II.
The concert is an attempt at sketching a musical picture of this exceptional place, whose inhabitants were driven out after World War II and replaced, often against their will, by families forced to build a new life, culture and identity.
Admission fee: 30/20 PLN.
Children under 7 – free admission, 7-18 – concession fee
Seniors 65+ – concession fee
Tickets to buy before concert and here: EBilet