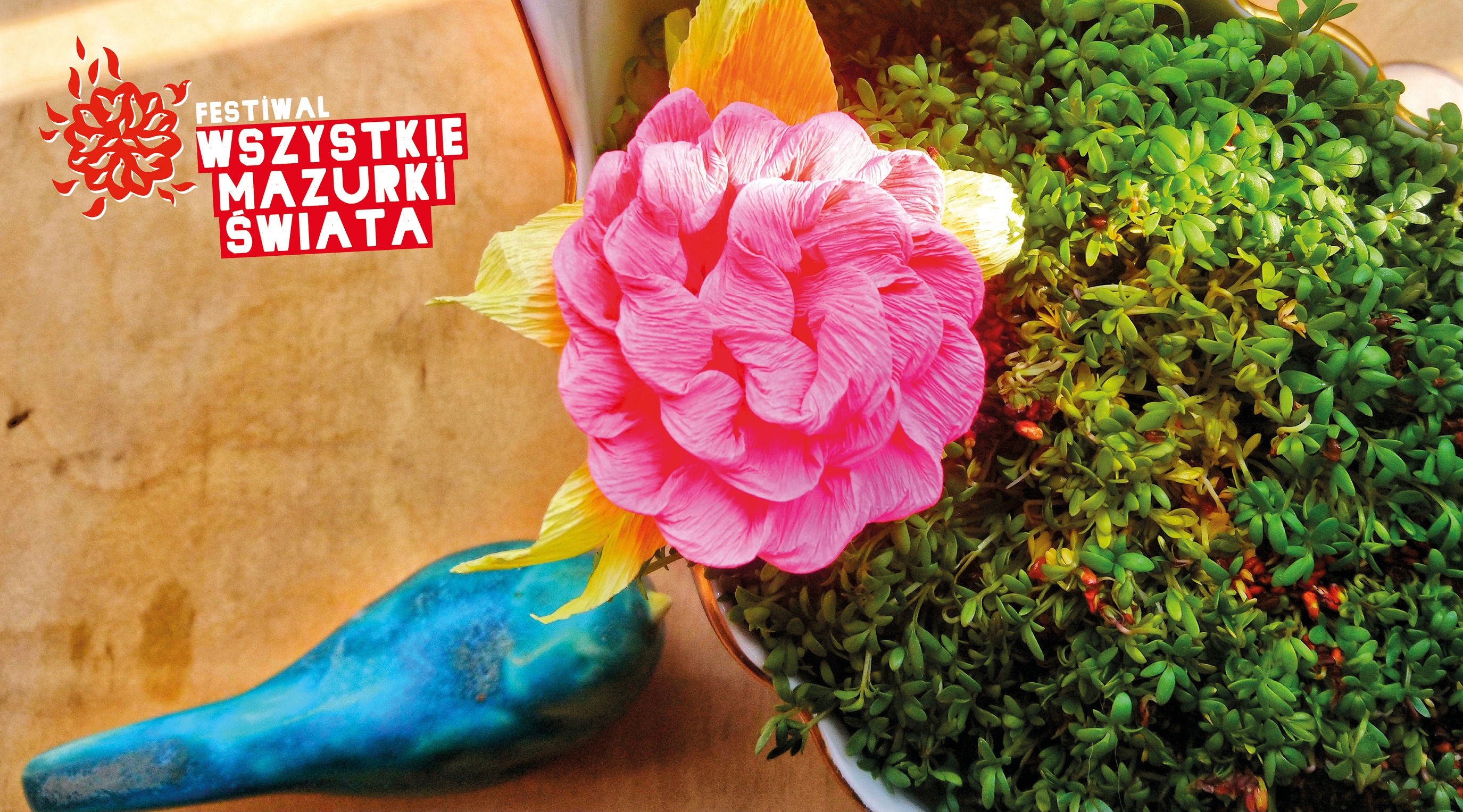 Date
Apr 24 2019
Time
19:00 - 22:00
Cost
50 zł
FEAST: "Into that greenery"
"Into that greenery" FEAST – a culinary artistic event
Author: Monika Kucia
Music curator: Jagna Knittel
Set dresser: Julia Pańków
Cooking: Joanna Jakubiuk
Musical artists: female singers from the village of Dobrowoda, Gałki Rusinowskie, band from Futoma
The number of places is limited. Ticket to buy here EBilet 
Food and music, fun and memories, table and dance are inextricably connected in times of celebrations. Just like sharing whatever good things we have got: homecooked meal, song and tale.
This year our music festival will be enriched by looking into culinary traditions. We invite you to the Feast called "Into that greenery", which will showcase regional dishes and sounds connected with Easter and Spring rites. The culinary content, just as the musical one, stems from reaching down to the roots and sources, exploring the identity of local communities, expressed also in their alimentary customs.
The feast will be prepared by Monika Kucia together with the housewives and traditional food makers from Podlachia, Mazovia and Subcarpathia. The feasting and cooking shows will be coupled by talks about old customs, nature cycles, music, family histories as well as songs and toasts, and in the end – dancing to live music.
Monika Kucia – author and curator of The Feast. Journalist, promoter of culinary culture and performer of culinary artistic events carried out in Warsaw, Jelenia Góra and New Jork.

Joanna Jakubiuk – born and bred in Podlachia, faithful to tradition and promoting the cuisine of her region, masterful pierogi maker, fantastic cook of potato dishes, preserves, old recipes; Author of Potato cook book.

Julia Pańków – journalist, DIY enthusiast, conducts creative workshops for kids and adults based greatly on recycling; Specialises in techniques such as macrame, origami, beads, paper art.
Gołcunecki – The all-female vocal ensemble was founded by Maria Siwiec in 2012 in Gałki, a small village in the Mazovia region. All the ladies from Gołcunecki have been singers since childhood and preserve the local mazurka singing tradition. Their repertoire comprises a wide range of folk songs connected with different rites, customs, and religious celebrations. They also perform characteristic local tunes called wyrywasy. They demonstrate extraordinary voice timbre, rhythm, phrasing and lyrics.
Gołcunecki won the Gold Tower prize at the 47th National Festival of Folk Bands and Singers in Kazimierz Dolny in 2013.
Line-up: Maria Siwiec, Jadwiga Dziedzic, Zofia Kucharczyk, Maria Oracz, Maria Pęzik, Maria Rokicka
Band from Futoma (Subcarpathia) has been in existence since 1990. Futoma has long been a village whose inhabitants are fond of singing and dancing. They meet on the occasions of dance parties, weddings, christenings, harvest rites and cabbage pickling. Futoma musicians maintain the tradition of adoration of the Blessed Sacrament before Easter Sunday.
Line-up:
Marek Kruczek – cimbalom
Mieczysław Rybka – violin
Fryderyk Kruczek – violin, bass
Szymon Tadla – violin
Jerzy Panek – vocal
Admission fee: 50 PLN.
the number of places is limited. Ticket to buy: EBilet