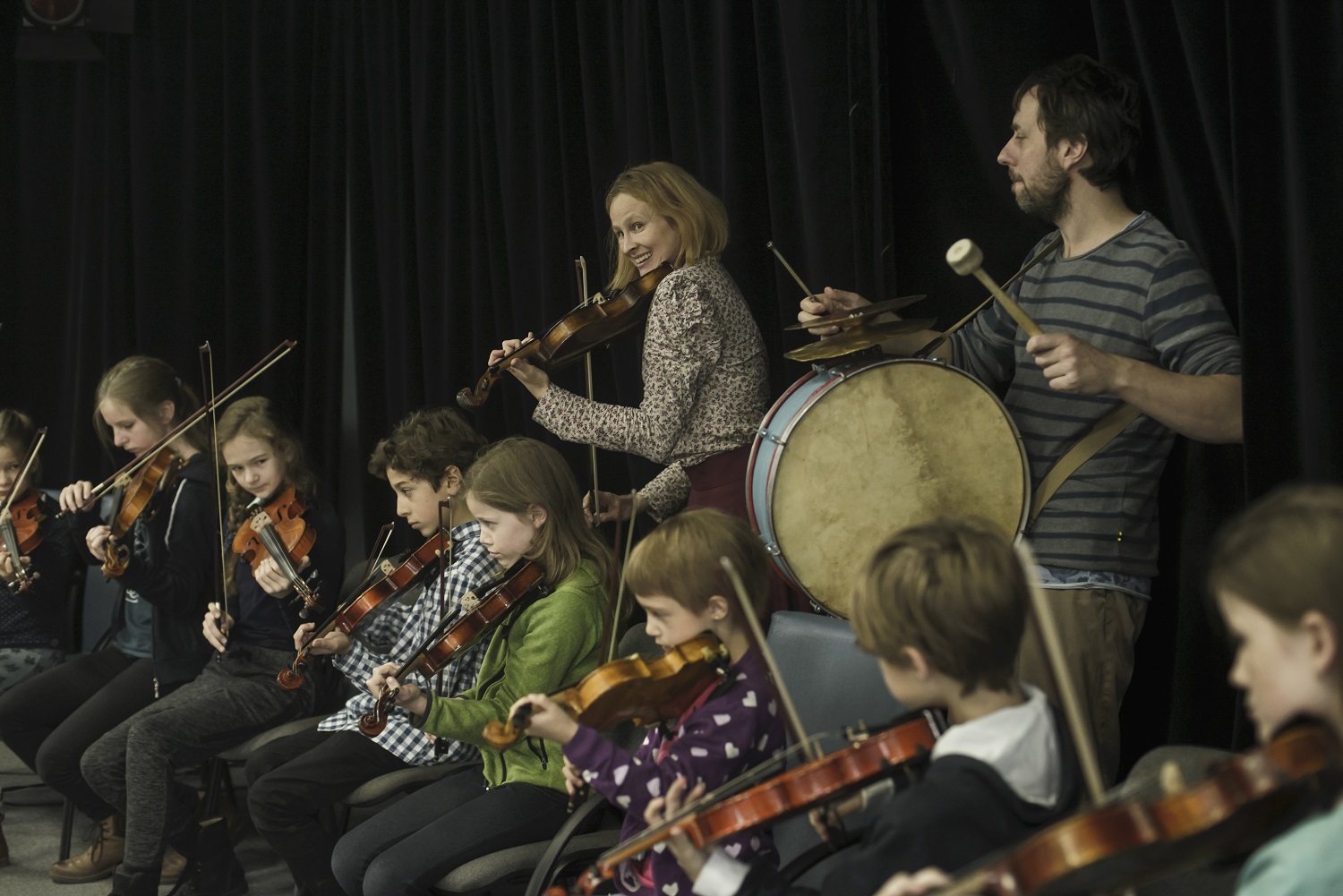 Date
Apr 25 2018
Time
17:00 - 18:00
Cost
20/ 10/ 5 zł
Little Mazurkas – Kids for Kids!
Kids for kids – fun and games for children min. 4 years old, hosted by Paula Kinaszewska and "Happy Mazurkas from Praga" kids' band. Guaranteed: music, movement, catchy rhythms and a lot of positive energy.
"Happy Mazurkas from Praga" kids' band
Unique children's orchestra performing Polish traditional music on instruments such as the fiddle, basolia, baraban. The kids don't have to be musical virtuosos – it's important they reach out and welcome the audience to the "mazurka world", accompany the dances and simply enjoy themselves. The band's repertoire is based on mazurkas, polkas, oberek and chodzony. They perform frequently, passing on positive energy to their listeners. The orchestra was formed as a continuation of the workshop project for young fiddlers interested in traditional music. The band's leader is Paula Kinaszewska.
You can buy a ticket here:
rezerwacje@ethnomuseum.pl
tel. 22 696 53 80