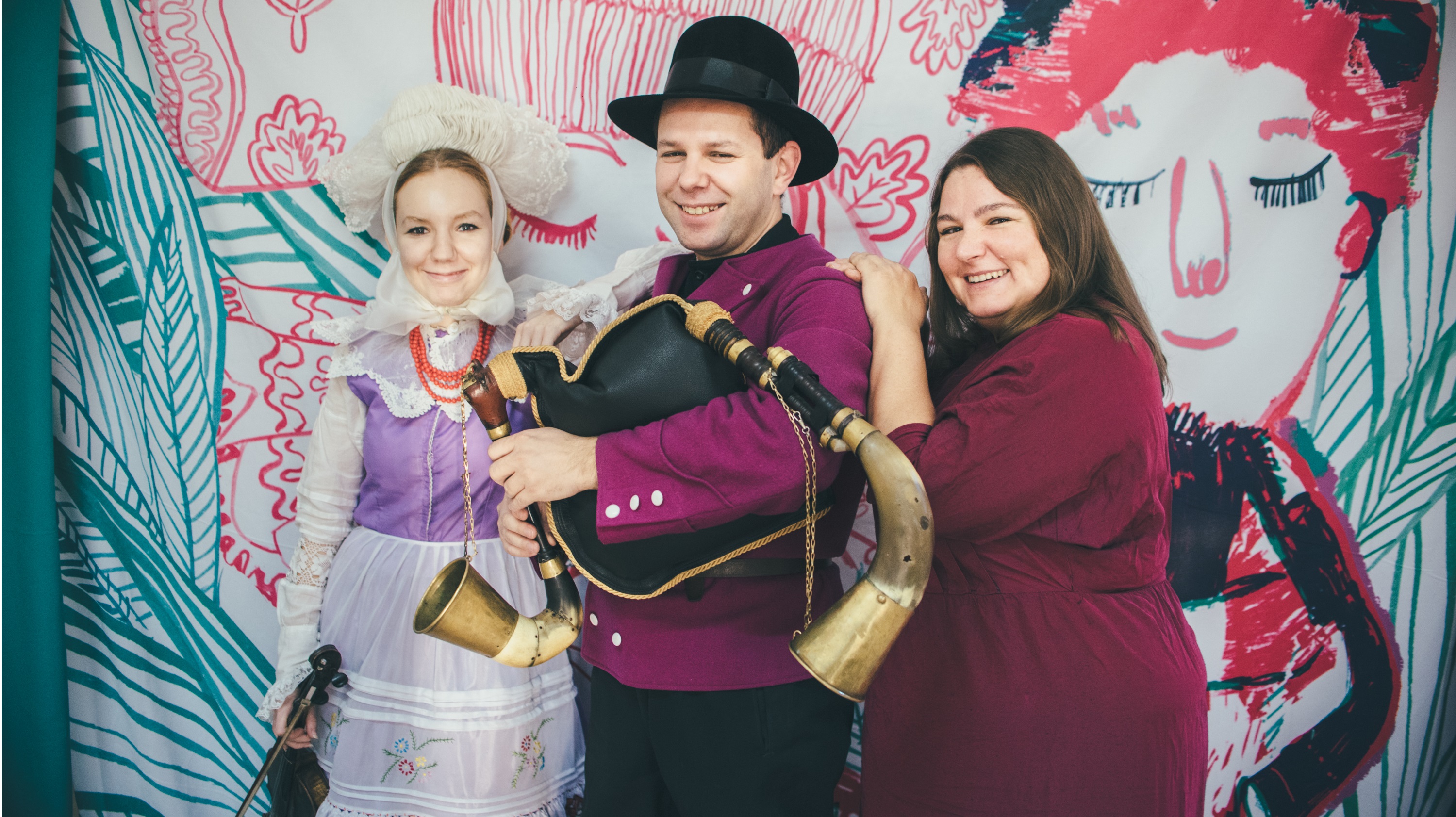 Date
Apr 25 2019
Time
17:00 - 18:30
Cost
25 - 20 zł
Llittle Mazurkas: "La la gąski na gałązki"
"La la gąski na gałązki" – meeting traditions of Biskupizna microregion
Artists:
singing and storytelling: Anna Chuda
mazanki violin: Julia Hampelska
bagpipes: Krzysztof Polowczyk
Meeting and workshop conducted by: Joanna Szaflik
Meeting conducted by: Karolina Ociepka
Bonnet maker: Beata Kabała
Games, dances and stories from Biskupizna. Children learn traditions, biskupian songs, nursery rhymes and dances. They will have an opportunity to see the costumes and typical instruments such as mazanki and bagpipes.
Interactive concert and workshop will be based on the new music album "La la gąski na gałązki – childrens' musical traditions of Biskupizna". Children who took part in the recording will also sing at the concert. The workshop run by Joanna Szaflik is going to follow up the concert.
The meeting will be also attended by the bonnet maker, who will share the unique knowledge of making the traditional biskupian headgear.
Biskupizna is an ethnographic microregion in the south-western part of Greater Poland province, made of 12 villages in the vicinity of Krobia. Its name comes from the Polish word for bishop – biskup, as that area was the domain of Poznań bishops from the Middle Ages until the partitions in late 18th century. Thus the microregion developed separate customs and ethnographic features. The most important manifestations of its cultural heritage are traditional outfits, dialect, instruments, songs, dances and rituals. Cultural traditions of Biskupizna were listed as Intangible Cultural Heritage by UNESCO in 2016.
Address: Children's Museum at the Ethnographic Museum, Kredytowa 1
Tickets should be booked and purchased at: rezerwacje@ethnomuseum.pl, or telephone: +48226965380
Admission fees: 25 PLN for an adult and single child; 10 PLN for the second child; 5 PLN for the third and the following children; children under 4 years – free admission; 20 PLN for an adult person with no child.