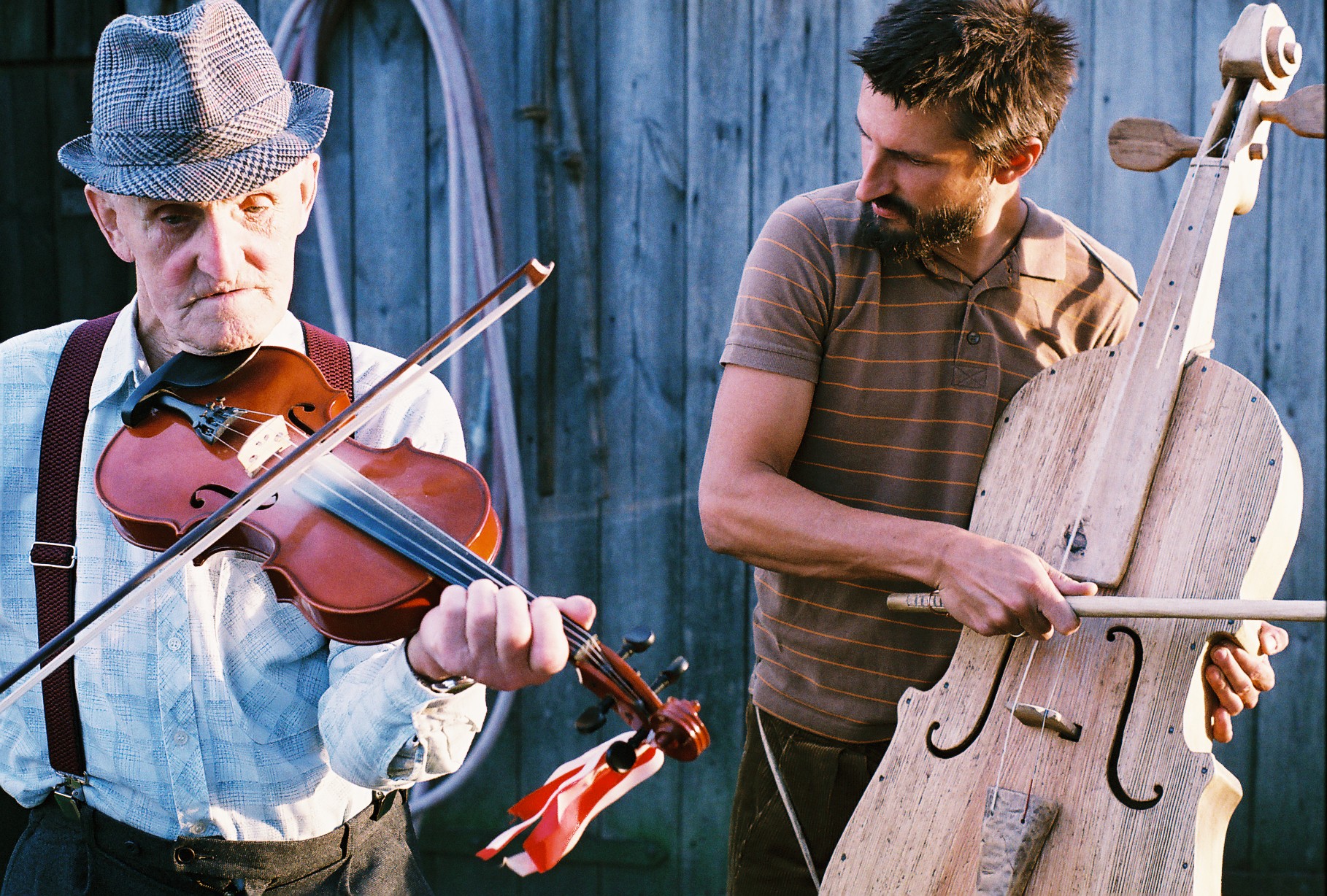 Date
Apr 25 2018
Time
19:00 - 20:30
Cost
20 zł
CONCERT Music from the Prosna river basin
The region of Wielkopolska (Greater Poland) is usually associated with the sound of bagpipes. Many young people learn to play this instrument, continuing the local style, and the region itself is seen as properly preserving its musical tradition. However, the situation is quite different in some of the sub-regions. Near Kalisz, in southeastern Greater Poland, you won't hear the bagpipes. In fact, it is hard to come by musicians playing something more ambitious than mainstream folk. Luckily, the few who still remember the old style give proof of how interesting and unique it has been. Those musicians will be the stars of this concert.
The Kalisz region stands out even at first glance. Unlike other parts of Greater Poland, here one can still find old, wooden, thatched houses. In terms of music, it is exceptional due to instruments – local fiddlers used to play only with the accompaniment of the basolia. This instrument was often archaic in construction, with two or three strings, its body made of a single piece of poplar wood. The dominating metre is triple, distinctive for Kalisz region and rather reminding of central Poland. Most popular melodies ale called "owijok" and "okrągły" – a local variety of mazurka, triple time dance.
Many archaic, local aspects of the region can be found around the Prosna river basin, the last stand of vanishing tradition. The eldest fiddler, Leon Lewandowski (b. 1926) comes from that area. Similarly the Antczak band and vocalists – Janina Plichta and Helena Szych. Mr. Leon's repertoire does not include "wiwat", a popular Greater Poland tune – maybe it is a sign of the times, or this micro-region's quality. Instead, there are many varieties of "okrągły", not easy to distinguish from "owijok". Mateusz Raszewski, a fiddler, instrument maker and student of Leon Lewandowski, has found many old basolias in the attics of local villages. Some of them are over 100 years old and still "alive", their sound intact. We will hear one of these antique instruments during the concert.
Southeastern Greater Poland is a borderland, also music-wise. It is an open gate to the east. In fact, its own boundaries are not obvious for researchers – the eastern Prosna basin has been called a transitional zone between the regions of Greater Poland, Kujawy and Łęczyca. Kalisz region lies near Sieradz region, and this cultural blend is perfectly reflected in music. The concert will feature, apart from the Prosna river basin artists, their "neighbors" from Sieradz region, the Tomczyk band from the village Mroczki Małe.
We will also hear the descendants of local tradition, representing a new generation: Gołoborze band – the apprentices of Leon Lewandowski, and Joanna Szaflik, who learns to sing from local vocalists and reconstructs old songs from the archives of local museums in Sieradz and Kalisz.
Concert curators:
Mateusz Raszewski, Joanna Szaflik